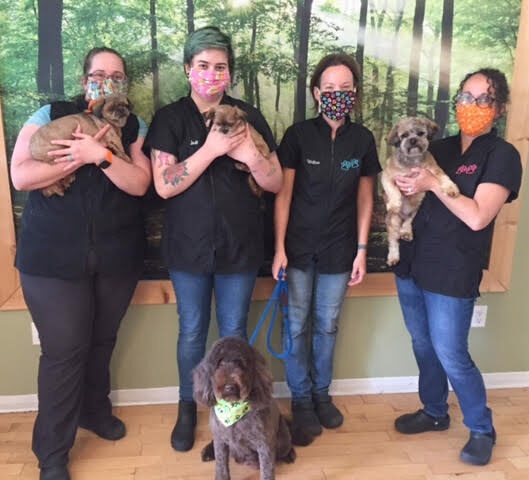 Full Paw'tential Pet Grooming is Gravenhurst's newest, modern grooming salon offering dog and cat grooming services for all breeds and sizes.
At our salon, you will find a clean, welcoming environment for your furry friend. We provide personalized service by a certified professional groomer with several years experience in the pet industry who comes veterinarian recommended.
Our owner/operator, Willow Robinson, graduated with honours and continues to keep up to date on the latest equipment and styles through trade shows, seminars, online education, and mentorship to keep your best friend looking and feeling fur-tastic. Our groomer's assistant, Holly Brackley, has several years experience in the companion animal industry and completed her degree as a Veterinary Technician with honours.
Full Paw'tential's services range from full grooming packages to individualized options based on your pet's needs and your requests. Our aim is a positive, loving experience for your best friend while meeting the highest quality standards. We believe that healthy paws are happy paws—and when you see your groomed pet strutting out to greet you upon pickup, you'll believe it too!